Academic Support
Shakunage Assembly

Shakunage Assemblies are meetings supported by ZENOAQ, with the main purpose of enhancing the quality of animal husbandry in Japan through interaction and information exchange among veterinarians and farmers.
ZENOAQ Extension Seminar

Annual study sessions called ZENOAQ Extension Seminars are held with the aim of post graduate education of up to 50 young production animal clinical veterinarians, from regions all over Japan.
FARMinar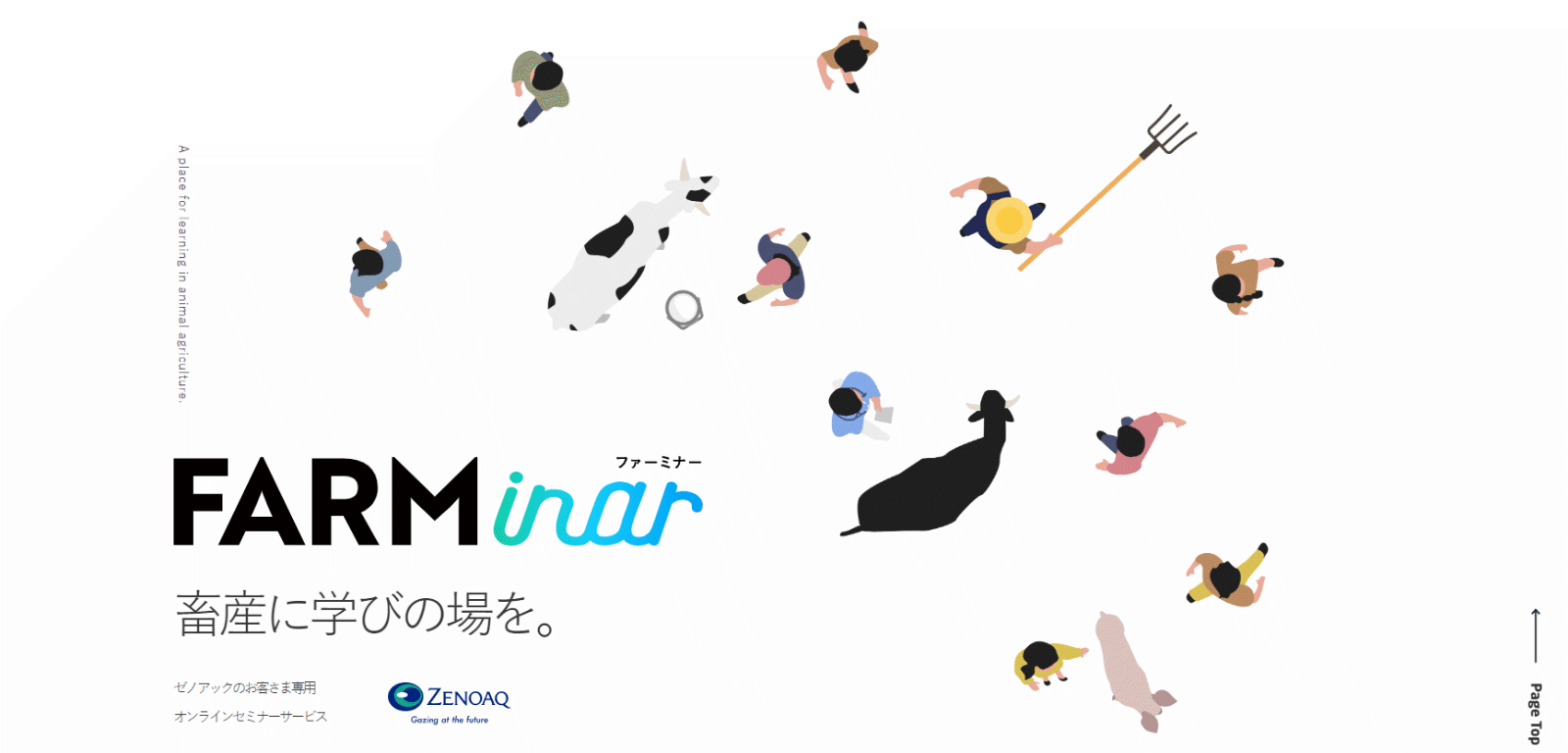 In October, 2021, ZENOAQ established the web seminar distribution site FARMinar; an online learning platform where one can watch and participate in simple seminars for farmers at any time. The site provides information that is indispensable to the livestock industry, including information that is useful for farm production and useful for livestock management and other information essential to farm operations. We also provide information for veterinarians, which can be accessed at any time.